EURONAVAL
Octobre 2022
Expert for decades in the design and in the integration of complete buoyant wire antenna systems for submarines, NEREIDES attended the 28th edition of Euronaval exhibition, Parc des Expositions de Paris Le Bourget. NEREIDES is specialized in the design of internal and external systems according to the specific needs of the submarine.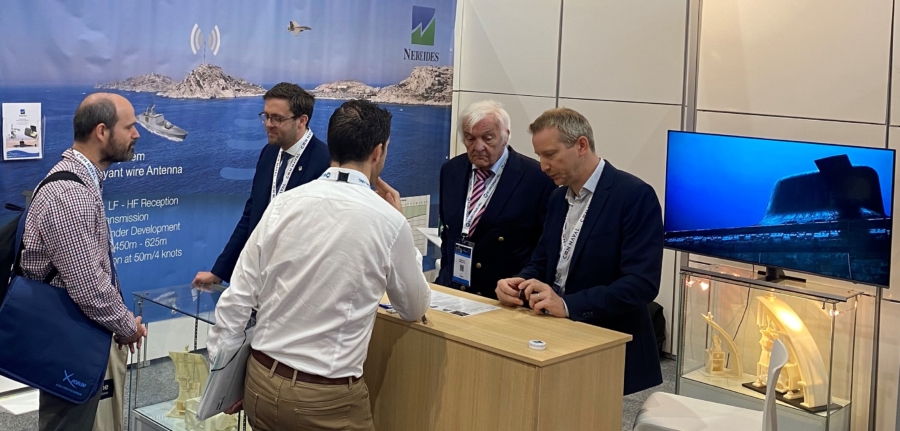 OPSIS DISTRIBUTORS MEETING
September 2022
NEREIDES was present at the OPSIS International Sales Meeting in Berlin. A great opportunity to meet peers and exchange best practices.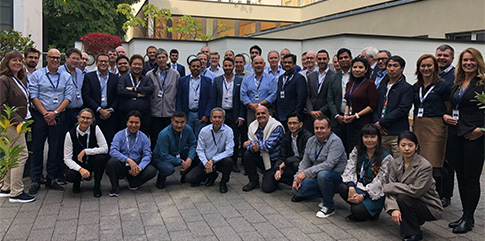 DAHS OFFER - NEREIDES PARTNERSHIP WITH OLICEM
September 2022
Since autumn 2022 NÉRÉIDES has been distributing ReportLoq, Olicem's DAHS.
What can ReportLoq do for you?
It is a complete environmental data management system for incineration plants
that must comply with and report emissions in accordance with sectoral standards
such as EN 14181:2014 and EN 17255-1:2019.
This new generation DAHS is user-friendly, reliable and MCERTS certified. It is flexible and can be integrated into any type of equipment. More than 30 plants worldwide are now using ReportLoq.
For more information, contact NEREIDES your ReportLoq POC
in France : sales@nereides.fr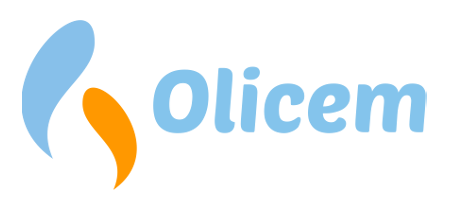 DIOXINS, FURANS AND CO2
August 2022
NERIDES has a simple, robust and reliable solution
solution for the sampling of dioxins and furans:
the DX100 from OPSIS. For more information contact: sales@nereides.fr

Lien YouTube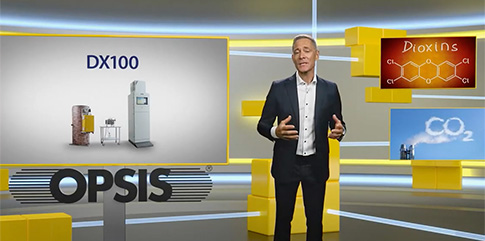 POLLUTEC 2021
Lyon, 12 to 15 Ooctober 2021
NEREIDES presented its hydrocarbon detector OILSPY and its new valve OILSTOP, as well as the gas analysers OPSIS and SYNSPEC gas analysers at the Pollutec exhibition, the leading event for environmental
for environmental professionals.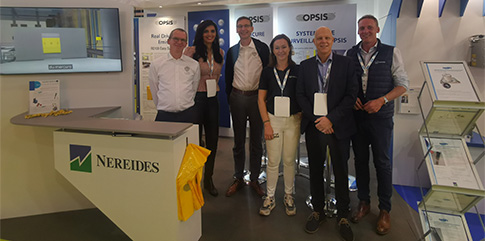 NEW PRODUCTION SITE
January 2021
A brand new production site at NEREIDES, which moved into
new premises in Belloy en France in January 2021.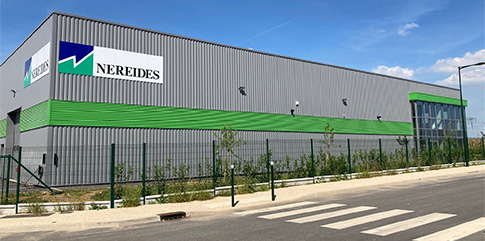 NEW PRODUCT NEREIDES 2021
2020
NÉRÉIDES has developed the OILSTOP valve to equip floating roof hydrocarbon
storage tanks with a floating roof. It works on the same principle as the OILSPY detector: the polymer membrane acts as a fuse in contact with hydrocarbons.
the polymer membrane acts as a fuse in contact with the hydrocarbons. When the presence of hydrocarbons is detected in the rainwater coming from the roof, the valve installed at the drain outlet closes to contain the pollution. It can be associated with a contactor to transmit its status to an alarm system or to a supervision system.
Alternatively, it can be fitted with a flag for a simple visual alert.
This is a significant time saver for your maintenance teams.