AIR QUALITY
Industrial emission analysis solutions, for the monitoring of production plants,
process gases, emissions and ambient air.
SUSTAINABLE DEVELOPMENT – ECOTECH
ECOTECH supplies continuous emission monitoring systems, high and low volume air samplers, calibration gas dilution systems, zero air generators, data acquisition systems, data collection, validation and reporting software.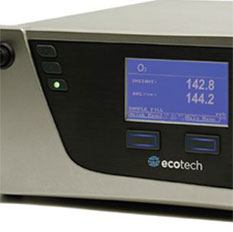 Oil and gas, chemical industry, port activities, urban traffic, tunnels, road and transport, construction, mining, energy.