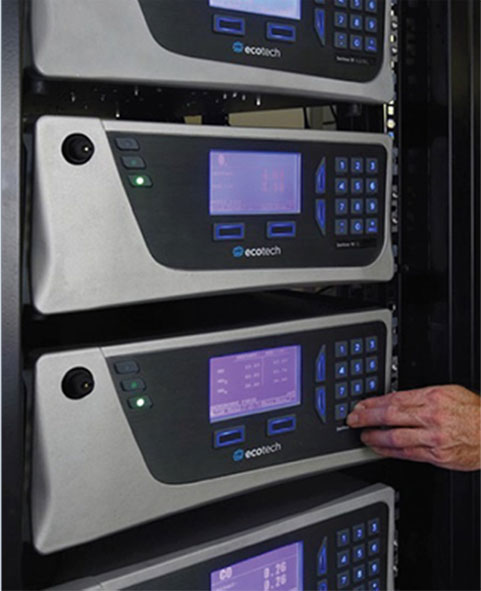 Ecotech's SERINUS gas analysers measure O3, CO, CO2, NOx, NH3, H2S, SO2, TRS, and TS gases in ambient air.
The SERINUS® range is the result of nearly 45 years of experience and knowledge gained from operating large air quality monitoring networks around the world.
With a 2-year warranty, SERINUS analysers allow easy remote access and are easily connectable (bluetooth, USB, RS232, 4-20mA interfaces). Calibration (dilution systems, zero air generator) is automatic and remotely configurable.
SYSTEM APPLICATIONS