WATER QUALITY
Continuous water quality monitoring systems
in natural and industrial environments.
OIL DETECTION SYSTEM – OILSPY
OILSPY is a floating hydrocarbons and chlorinated solvents detection system which in case of accidental pollution triggers an alarm transmitted by electric cable or radio system to a supervision.
The detector can also be connected to an alarm box or an alarm station (up to 8 systems).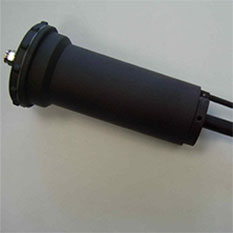 The advantages with OILSPY :
– fast pollution detection from 0.1mm thickness
– selective membrane, avoids false alarms
– reliable and robust technology
– no calibration or adjustment required
– quick and easy to use
– several mountings available
– ATEX certification
– intrinsically safe and explosion proof version